The Best Ways to Buy a Used Copier Machine
In this environmentally conscious world, many businesses are embracing the 4 R's: recycle, reuse, refurbish, and resell. If your company has been shifting its attitude toward more green thinking, you may want to consider buying a used copier machine instead of a new one.
Used vs. new copiers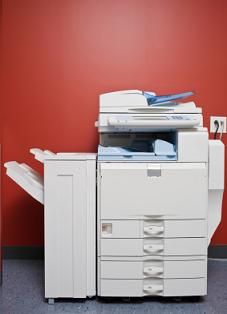 In addition to reducing the amount of electronic waste in a landfill, buying a used or refurbished photocopier can be more economical for your business. Instead of settling on a new copier with fewer features, you can spend the same amount of money and take a more powerful machine back to the office; in some cases, you may be able to buy two copiers for the price of one.
On the negative side, however, used copier machines typically are not covered by the manufacturer's factory warranty. This means that you have to go to the point of purchase for service after the sale. Depending on the age of the copier, it may be difficult, if not impossible, to find replacement parts down the road.
Some dealers sell refurbished and used copier machines in addition to their new machines. These usually come with a warranty, something that individual owners do not usually offer. You get a factory-refurbished machine plus a new, limited warranty. This site specializes in providing used copier machine prices from authorized manufacturers like Canon, Ricoh, Toshiba, and Konica Minolta. Buying from the manufacturer can often be the safest way to buy a used copier.
Shopping for a pre-owned copier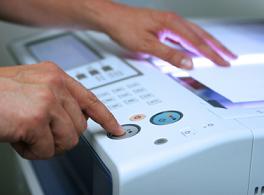 When looking at a used copier machine, you really need to take it for a "test drive" to see how well it performs. Some things to do before considering a purchase:
Bring a small, sample copy job to the dealer to see how the copier performs.
Pop open every door and drawer, using a flashlight to look for damage, wear and tear.
Note the model number and look it up on the Internet. This will give you a good indication of the age of the copier.
Look at what kind of toner or ink the copier requires. Make sure that this critical resource is still available at office supply stores, not just at the used copier dealer.
Know your seller. Ask the dealer for references and also Google the business to find online customer reviews.
Make sure the warranty spells out exactly what repairs and parts are covered.
How much money can you save?
Some online dealers with used copiers for sale have refurbished equipment available for as much as 70% off the original manufacturer's suggested retail price (MSRP). If you do your homework and ask lots of questions, you could take a less serious bite out of the office equipment budget.
Compare Prices & Lease Rates on Office Copiers »