Comparing a Xerox Copier Machine to Other Brands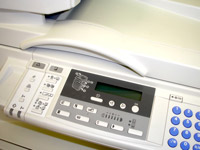 There are many options when it comes to choosing a copier for your business; the number of brands and models can be overwhelming. Many seem very similar in functions and features, and in fact, many are almost identical. A Xerox copier machine may have many of the same properties as competitor machines; however there is a reason that the Xerox name has become synonymous with copiers. Xerox has never limited its services to simply providing equipment; the company has established its reputation on providing solutions to real-world challenges in business. Over the years, growing businesses have continually sought out Xerox innovation to come up with solutions to improve efficiency and save money on copying and printing costs.
Benefits of Choosing a Xerox Copier Machine
When comparing copiers, you will notice that many brands offer models that have similar features. The copier industry is very competitive and when one brand comes out with an enticing new model, you can be assured that other companies will quickly add a similar model or similar features under their brand name. However, we all know that just because something looks the same, that does not mean it performs the same. A Kia and a Mercedes are both cars, yet under the hood there is a big difference.
The value in the Xerox brand is based on quality and superior technology. It has been a trusted name in the industry due to its reputation for producing durable and reliable copiers. There are a few attributes that make a Xerox copier machine preferable to other brands:
Software and troubleshooting: Most Xerox copiers have software and troubleshooting features included, whereas some other brands charge extra.
Initial page printing: Xerox copiers are known for their quick warm-up time, with some models offering a five-second first page print time.
Technician availability: All copiers need service at one point or another. Due to the popularity of this brand, almost all technicians are familiar with Xerox copiers, making it easy to find someone to service your machine when you need it. It also means that parts and supplies for these machines are usually easier to find as well.
While there are many choices in copiers ranging in features and price, with a Xerox copier, you know that you are buying a quality product that has been recognized as a leader in the industry. You can have faith that the company will stand behind its product and will be around for many more decades to come.
Compare Prices & Lease Rates on Office Copiers »