Who Wins Out Among Copier Reviews?
Major purchases can get tricky, especially when they include high-tech add-ons and functionalities that often require technical support to install and configure. But when it comes to copiers, some brands make it easier on the end-user than others.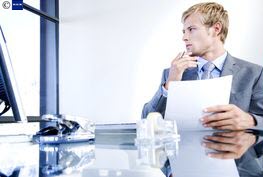 Whether your business is large or small, Canon, Xerox and Ricoh produce a range of photocopiers to affordably and effectively handle your monthly output. The one you choose will depend on the monthly volume you anticipate.
Here's a quick rundown on each brand, compiled from user reviews posted to the web.
Canon copier reviews
With an average rating of 4.5 stars out of 5, Canon machines are popular for their smooth and durable operability, typically printing large jobs with almost no jams, as well as logical systems and interface that allow easy access for simple maintenance, like changing the cartridge.
Other items in the plus column include Canon's 'instant warm-up' feature, a benefit that enables you to start copying immediately after turning the machine on, rather than being forced to wait for the machine to cycle up. Most owners also consider their Canon machines to be practically maintenance-free, with fast, friendly and cost-effective service available when problems do occur.
The one downside that may have accounted for a slightly lower rating among some users was the somewhat complex task of troubleshooting when something went wrong. But even those instances were partly attributed to unfamiliarity with the troubleshooting process and were specifically not aimed at the machine's internal driver response or server, which were considered "solid."
Xerox copier reviews
Another brand that routinely scores high among users, Xerox products also offer solutions for small, medium and large-scale operations. Considered by most as "versatile" and "consistent," these copier reviews focused on Xerox's ability to erase borders on originals – a huge benefit for those with older documents as it allows the user to clean up the copies without making physical changes to the original (sparing valuable photos or documents from the unforgiving snip of the scissors).
In addition, users praised the job recovery functionality for its ability to resume a previous job in locations where power is unreliable. In terms of resolution, black and white photo print quality is cited as noticeably richer and more tonal than comparable machines produced by other manufacturers and the color print quality was also reported superior, with clearer skin tones and resolution that contains "more punch."
And finally, Xerox machines are credited for their quiet operation. In fact, one user wrote he has a machine located directly outside his office and can barely hear it.
The one glitch with the physical equipment that appeared in reviews was the internal registration. But the process was also reported as something that needs to be specially "configured" and therefore could presumably be fine-tuned by a knowledgeable user or tech support rep.
Equipment aside, a noticeable number of complaints – 75 posted to a single message board in one instance – blasted the poor quality of Xerox's customer service. As a whole, they cited a general unresponsiveness to problems and complaints, difficulties with service agreements, and other gripes that led users to describe their post-sale service as "horrible," "terrible," "absolutely the worst," and even "rude."
Ricoh copier reviews
Of the three brands, Ricoh tends to be the dark horse, with reviews on both ends of the spectrum that are either exceedingly praiseworthy or borderline toxic. In the plus column, Ricoh machines are considered by some to be highly trustworthy, with certain cases citing only minor adjustments in the lifespan of a machine that's logged 85,000 copies.
In addition, Ricoh offers a number of customizations that enable buyers to purchase a machine even under strict budgetary constraints by omitting add-ons like the auto document feeder or zoom functionality – making Ricoh products seemingly more suited to smaller organizations or those with lower monthly print volumes. Also, the user interface was routinely credited as "easy," enabling the average user to accomplish most tasks without having to call for tech support.
But some reviews pointed to a problem with routine paper jams, a problem that was difficult to solve without professional support due to the interior layout of the machine's components (some of which reportedly got "quite hot"). In fact, this particular user claimed to have gone through three replacement machines in a single year, something the service techs tried to blame on usage despite the fact that it was below the normal monthly volume for that particular contract.
Compare Prices & Lease Rates on Office Copiers »