The 5 Most Popular Brands of Commercial Copiers
Modern commercial copiers can handle up to 200,000 copies per month, plus collation, stapling and other clerical functions.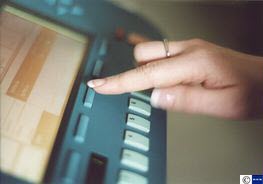 What are the most popular brands?
Some of the top commercial copier manufacturers have made their mark in the photocopier world, so much so that their names are permanently linked with the duplication process:
Canon: With headquarters in Lake Success, N.Y., Canon has made a name for itself in the area of digital imaging and commercial copiers. Canon is known as one of the top color photocopier producers in the industry.
Xerox: For over 50 years, this company has continued to refine and improve upon Chester Carlson's original xerography process. As a result, it has produced some of the best commercial copiers on the market. Xerox is also hailed as one of the top production printer manufacturers out there.
Kyocera Mita: This European manufacturer has earned a reputation for making high quality office equipment, including photocopiers.
Konica Minolta: Also known for its digital imaging products, this Ramsey, N.J., company produces a line of all-in-one, multifunction copiers.
Sharp: A manufacturer with name brand recognition, Sharp produces scanners, fax machines and commercial copiers.
Getting one used, new, or leased
When looking for the best commercial copier, you can either deal directly with a manufacturer or work with a licensed dealer. Purchasing a copier through an authorized dealer offers some tangible benefits, in particular factory-authorized parts and certified technicians who make service calls. When talking with a dealer, though, it is always important to discuss the terms of the warranty to make sure what kinds of repairs are covered.
Licensed dealers also offer service contracts and extended warranties that give you a longer coverage period. On these types of agreements, you have to do the math and see if the price of the contract is greater than the price of regular maintenance and a few service calls.
Buying Directly
It's also possible to purchase a commercial copier online from a licensed dealer or the manufacturer. Buying direct doesn't always ensure that you get the best price, unless you've shopped around before deciding on a machine. Before closing the deal, however, take a careful look at the sales agreement to make sure the warranty covers repairs by a local licensed dealer. In the event the unit has to be sent back to the factory, also ensure that the manufacturer will cover the cost of packaging and shipping, which can be quite expensive.
Unsure of which way to buy? Start by getting commercial copier prices or lease rates on a Canon, Ricoh, Sharp, and numerous other brands of copiers. The quotes will come from both national manufacturers as well as licensed dealers, ensuring that you have a good sample of prices across the board. Then it's up to you to decide who you'll buy from.
Compare Prices & Lease Rates on Office Copiers »